The
Electro-Harmonix EHX Hot Lynx Earbuds
are designed to deliver high-quality sound and long-wearing comfort while exercising at the gym, relaxing at home, walking in the streets, or at work in the office.
Lightweight and compact, they feature 10mm dynamic drivers tuned for a wide 20 Hz to 20 kHz frequency response. The tangle-free flat cable incorporates a three-button remote with Play/Pause, Volume Up, and Volume Down, plus a built-in microphone, giving you complete control over listening to music and hands-free calling.
The 3.5mm TRRS mini-plug ensures compatibility with most mobile devices, computers, and headphone amplifiers. The EHX Hot Lynx come with three pairs of eartips in different sizes to ensure a pleasant fit.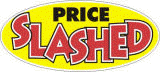 We have the lowest price anywhere on these earbuds. Shop around, and then come back to place your order!