Premium Video Cleaning Swabs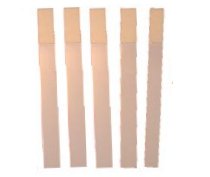 Premium video head cleaning swabs, genuine chamois. The safest, most reliable method of cleaning video heads. Use with denatured or isopropyl alcohol, or video head cleaning fluid. For more cleaning tools, click here.
Pack of 5 swabs
CS-5
$5.49/pack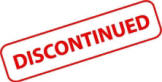 Vu-Thru Dummy VHS Cassette


Clear test cartridge which replaces VHS tape cassette for diagnostic work in VCRs. Allows you to see and touch reels and idler during play operation. A must for diagnosing idler, clutch or reel problems. Fits any make or model of VHS VCR, or full-size VHS camcorder.
Part number VTDC-1

$11.95 each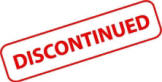 GC Electronics
White Lithium Lubricant

The "best" lubricant for VCRs. Won't harden and dry out like many VCR lubricants on the market. Long-lasting, easy to apply. 1 3/4 oz. tube supplies ample lubricant for dozens of VCRS, audio decks, etc.
Part Number 19-2302
$10.95 each

Sold only in the United States
Basic Soldering Kit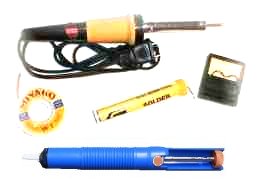 Kit equips the technician to solder and desolder quickly and effectively. Contains 25 watt soldering iron, 8" super desoldering pump for removing solder, desoldering braid for cleaning up PC board solder points, and a pen-type solder dispenser containing quality 60/40 solder for electronic work. Excellent value! For a complete selection of soldering tools and supplies, click here
Part Number SK-1
$15.95 each
Metric 8 pc Hex Key Set

Contains 0.7mm, 0.9mm, 1.27mm, 1.5mm, 1.6mm, 2.0mm, 2.4mm, 3.0mm hex keys in handy vinyl pouch. Used on VCR guide posts, and a million other things!
Part Number MK-1
$4.99 each


7.5" Solder Sucker

Metal barrel for rugged, dependable operation! High vacuum for fast desoldering. Uniform reset pressure. At 7.5 inches long, it's big enough to do the job and small enough to fit in compact tool boxes and tool pouches.
For more soldering tools and supplies, click here
Part Number NBW-74
$5.95 each
13" Solder Sucker

The "Big One"! 13 inch desoldering pump. High suction power, corrosion resistant springs, and durable blue plastic construction. Compare with models costing twice as much! For more soldering tools and supplies, click here
Part Number SS-1
$9.95 each
Capstan Bearing Tool

Stop replacing expensive capstan motors when the only problem is the upper bearing. This solid brass installation/removal tool allows you to easily replace the upper bearing (see bearing at right) in most capstan motors.
Part Number BT-100
$8.25 each



Instructions for installation (PDF)

Capstan Motor Bearing

Replacement capstan motor bearings. Our BT-100 tool (see left) will install this universal bearing in most VCR capstan motors. CB-101 for most brands. Use Ask-a-Tech feature to ask if this bearing will work in your model VCR.
CB-101 Universal Bearing $3.50 each

CB-102 Funai Type Bearing
$3.50 each